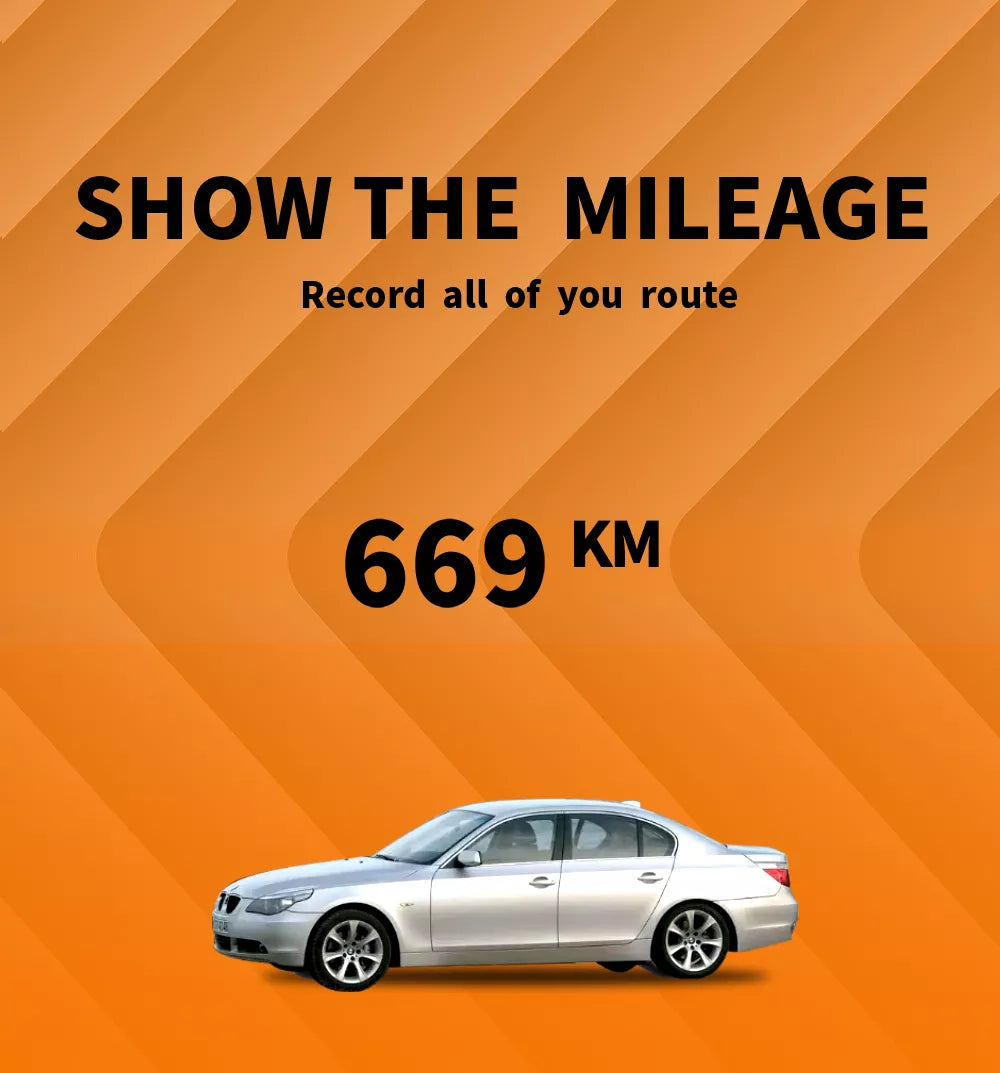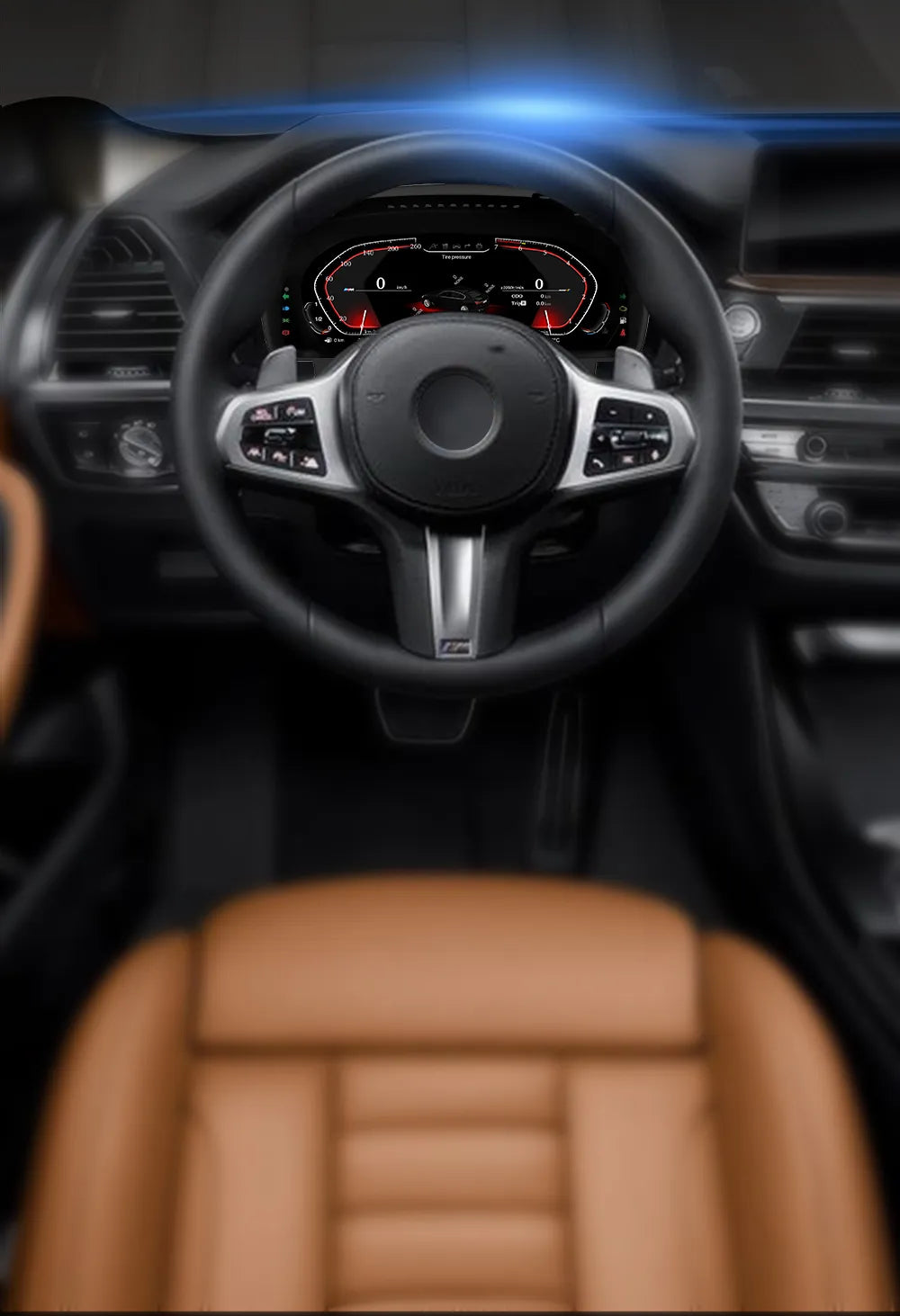 For BMW | 3 Series | 2005-2012 | E90 E91 E92 E93 | 12.3" LCD Digital Cluster | Instrument Cockpit Speedometer | Dashboard Display
Apple Carplay
CarPlay is a smarter and safer way to connect your iPhone to your car while driving. Get SatNav directions, access your calendar, make calls, send and receive messages, listen to music and much more.
Android Auto
The alternative to CarPlay but for Android phones, Android Auto allows you to connect your phone to your car and access your apps to get directions, make calls, send and receive messages, listen to music and more.
GPS Navigation
Choose between Offline or Online SatNav. Offline - download maps and get directions without using any data. Online - connect by Wi-Fi or 4G and use apps like Googe Maps, Waze, TomTom, etc.
DAB+ Radio (digital)
DAB (Digital Audio Broadcasting) radio doesn't come with the hissing or crackling that you might sometimes hear from an AM/FM receiver. Digital radio has more stations and better quality than AM/FM radio.
BLUETOoth
Bluetooth 5.0 with Hands-free Calling, built-in microphone and access to your phonebook. Listen to your favourite music, change songs and accept calls from the stereo.
Wi-Fi
Built-in Wi-Fi allows you to access the internet through the stereo. You can watch videos on YouTube or Netlfix. Listen to your favourite music from Spotify or any other apps available on Google Play Store.
!!! THIS PRODUCT NEEDS 2-3 WEEKS FOR PRODUCTION AND DELIVEY TIME !!!
PLUSCENTER For BMW | 3 Series | 2005-2012 | E90 E91 E92 E93 | 12.3" LCD Digital Cluster | Instrument Cockpit Speedometer | Dashboard Display
2005 2006 2007 2008 2009 2010 2011 2012
Detail Specifications:
Linux operation system (stable and can be used for many years)
Size: 12.3 inch HD IPS screen, 1920x720 Resolution
CPU: T5 1.5Ghz
Features:
Wireless and Wired Apple CarPlay / Android Auto
Supports Cruise Control and Original (HUD) Car Head Up Display
Can be Fitted Both on Auto and Manual Cars
Can be installed on Both Petrol and Diesel Cars
Driving modes: Classic, Sport, Off-road
Functions:
Auto Car Gear Shows: P/N/D/R
Car Door Show
Support Original Miles / KM  
Tyres Pressure
Oil Level / Oil Pressure
Water Temperature
Fuel
Special OEM Rear Camera included as GIFT 
Fitting: Easy installation, no need cut or modify wires, no need extra coding, plug and play.
United Kingdom: Free Next Day Delivery

Same working day dispatch, next working day delivery.

Price: £0.00

(Check the description for more information)


Worldwide standard: 5-7 Working Days
Same working day dispatch, 5-7 working days delivery

Price: £20.00


Worldwide express: 2-3 Working Days
Same working day dispatch, 2-3 working days delivery
Price: £50.00