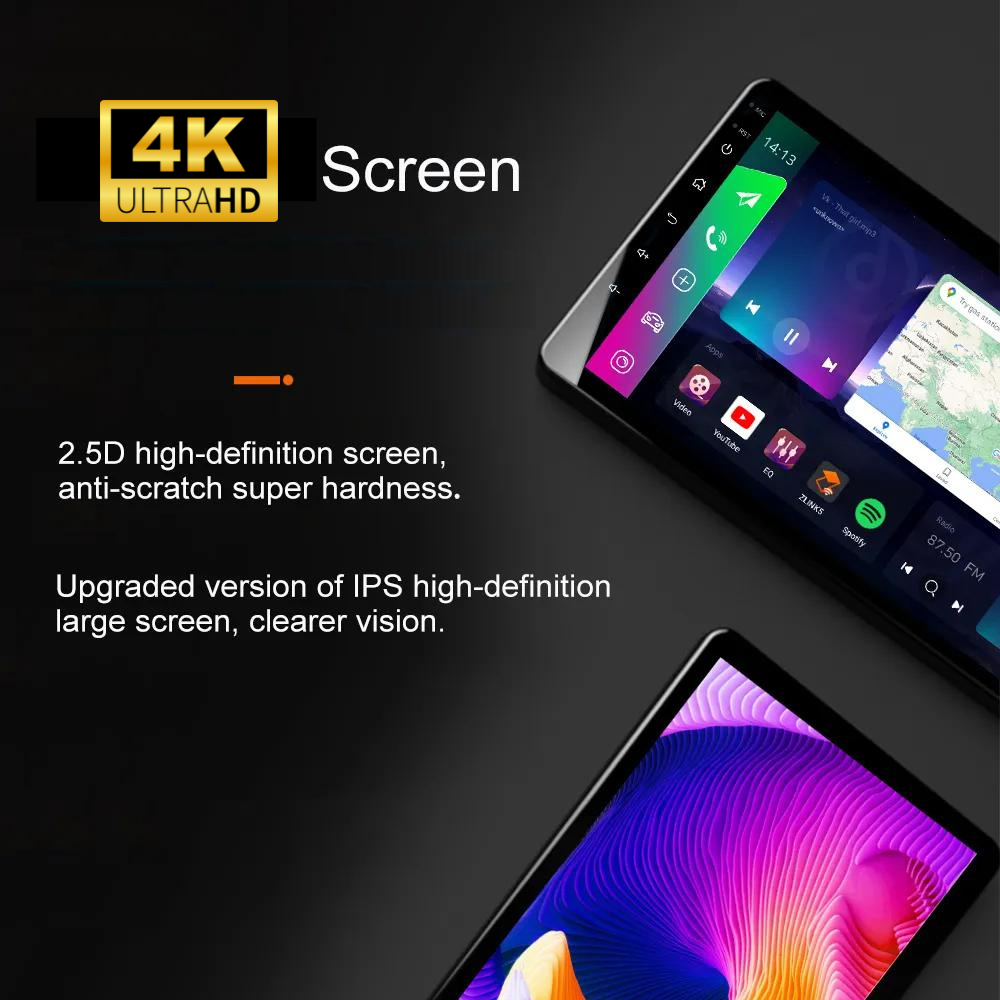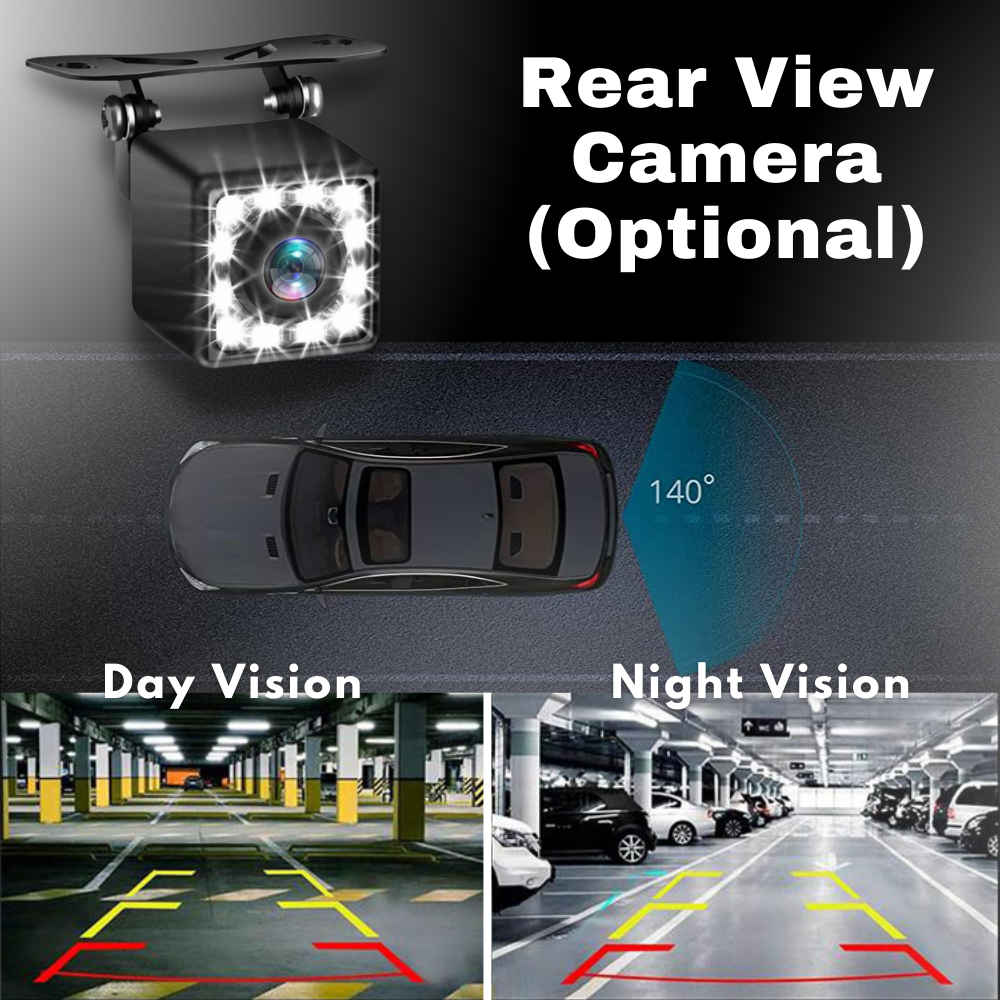 Vauxhall Astra K | 2015-2022 | Android 13 | Car Stereo | Head Unit
Model:
A6 PRO | 2GB RAM + 64GB ROM | Quad Core
In stock
Apple Carplay
CarPlay is a smarter and safer way to connect your iPhone to your car while driving. Get SatNav directions, access your calendar, make calls, send and receive messages, listen to music and much more.
Android Auto
The alternative to CarPlay but for Android phones, Android Auto allows you to connect your phone to your car and access your apps to get directions, make calls, send and receive messages, listen to music and more.
GPS Navigation
Choose between Offline or Online SatNav. Offline - download maps and get directions without using any data. Online - connect by Wi-Fi or 4G and use apps like Googe Maps, Waze, TomTom, etc.
DAB+ Radio (digital)
DAB (Digital Audio Broadcasting) radio doesn't come with the hissing or crackling that you might sometimes hear from an AM/FM receiver. Digital radio has more stations and better quality than AM/FM radio.
BLUETOoth
Bluetooth 5.0 with Hands-free Calling, built-in microphone and access to your phonebook. Listen to your favourite music, change songs and accept calls from the stereo.
Wi-Fi
Built-in Wi-Fi allows you to access the internet through the stereo. You can watch videos on YouTube or Netlfix. Listen to your favourite music from Spotify or any other apps available on Google Play Store.
PLUSCENTER Vauxhall Astra K | 2015-2022 | Android 13 | Car Stereo | Head Unit

All necessary parts are included for easy plug and play fitting. You don't need to buy anything else, all adapters and wires are in the package. The system supports all original car functions like parking sensors, steering wheel buttons, car info, car menu, etc.
Elevate your car interior by integrating our advanced Android 13 Car Stereo System.
Immerse yourself in a world of entertainment as you effortlessly access YouTube, Netflix, movies, series, and even football through your preferred apps. Indulge in your favourite tunes on Spotify or Amazon Music. Conveniently download apps, and seamlessly connect your smartphone via wireless or wired CarPlay or Android Auto. Enjoy hassle-free navigation with the built-in SatNav or hotspot options. Treat your ears to a delightful range of FM, AM, or DAB+ radio stations for a diverse auditory experience.
Latest Android 13 Operating System
Plug and Play - No modification is required. 
Built-in Wireless and Wired Apple CarPlay (Direct connection, NO need for Dongle)
Built-in Wireless and Wired Android Auto (Direct connection, NO need for Dongle)​
9 inch Extra-large IPS Display, 178° Viewing Angles, 4K UHD High Resolution
Built-in Wi-Fi -  Easily access the Internet via a Wi-Fi network 
Built-in GPS - Offline SatNav and Online by installing the Navigation App you prefer.
Built-in Bluetooth - 5.1 with Hands-free Calling, Music Streaming (A2DP) and Phonebook access
Supports AirPlay from iPhone/ Screen Mirroring from Android phones
Built-in Microphone 
Supports Dash Camera (order here)
Supports Reversing Camera (order here)
Supports DAB+ Digital Radio (order here)
Download Apps from Google Play Store – More than 1000 apps available
2 USB Slots - Charge your phone; Connect a USB flash drive
Retain Original Car Features - Supports Steering Wheel Controls, CANBUS included
Compatible with factory Parking sensors (PDC)
AM/FM Radio; Built-in Radio Tuner - RDS Enabled
6 EQ presets (Custom, Rock, Pop, Classic, Jazz, Flat, Voice)
3 Pair of RCA preamp Outputs (F/R/S); 
Backup Camera Input (RCA); Supports AHD Backup Camera too.
Instant Rear Vision - Immediate Access to Reversing Camera Mode.
Smart Voice Control - Siri and Google Assistant can be activated by simply saying "Hey Siri" and "Hey Google" or touching the mic button.
Multi-Touch Capacitive Touch Screen, Video Playback
Supports Screen Multitasking. Split Screen mode allows running two apps side by side.
Compatible with a factory Fender system - Whether your car is with a Fender system or not, it will work perfectly!
United Kingdom: Free Next Day Delivery

Same working day dispatch, next working day delivery.

Price: £0.00

(Check the description for more information)


Worldwide standard: 5-7 Working Days
Same working day dispatch, 5-7 working days delivery

Price: £20.00


Worldwide express: 2-3 Working Days
Same working day dispatch, 2-3 working days delivery
Price: £50.00